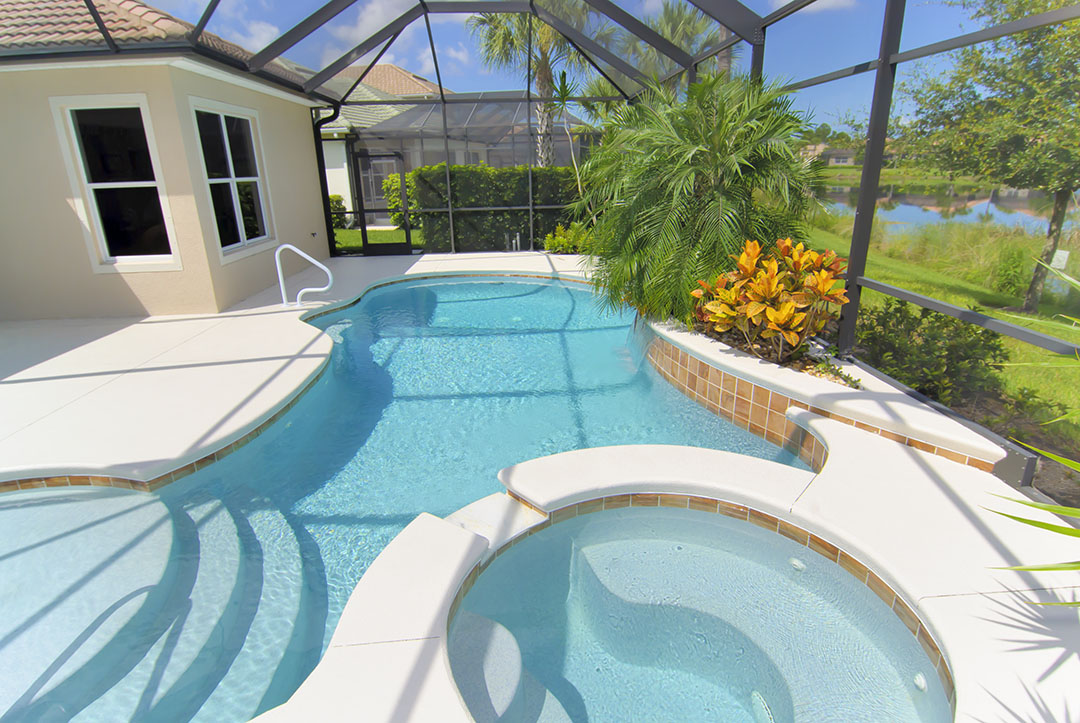 To give your backyard swimming pool a luxury look and feel, look no further than natural stone. Stone enhances the natural beauty of your pool area and adds upscale elegance. Stone is also an environmentally friendly choice. Get inspired by these natural stone trends for pool decking.
Flagstone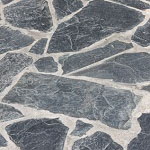 Flagstone is a popular pick for patio pavers, but it also has its place in swimming pool decking. If you already have flagstone paths, using the same stone around the pool can merge the different zones together. Flagstone is naturally heat-resistant and slip-resistant, which makes it ideal for use in pool areas. As if those weren't good enough reasons, flagstone comes in a range of colors, so you can choose what you like best. Slate is a subspecies of flagstone, one that's usually grey, blue, or purple in tone. If you're seeking those colors, specify that you want slate.
Sandstone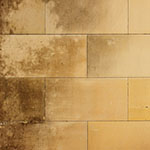 Sandstone is naturally sandy or rough with tawny brown hues. This stone is porous, so it will wear down over decades of use. While it may wear and tear more than flagstone, sandstone is slip-resistant and somewhat rustic in appearance, so it may be the perfect stone to enhance your weekend home swimming pool.
Limestone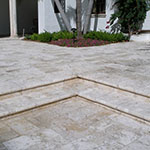 With its hues of white, pink, and beige, limestone can brighten up the pool area while adding an attractive, durable natural material to your pool decking. Limestone holds up well with continued use and doesn't weather. If you seek something low-maintenance and light, you might love this natural stone.
Granite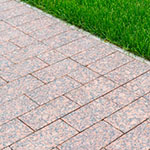 Granite offers one unusual property that's ideal for pool areas. It repels water, so the deck won't become slippery with splashing. Granite is among the hardest natural stone and comes in rich hues. If you're looking to create a pool area that resembles a timeless natural oasis, granite is the right choice.
Travertine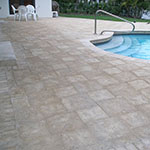 Favored by this South Florida builder, travertine is a gorgeous stone that evokes the classic Italian villa setting. If you're looking to set the mood of elegant refinement in your pool area, a travertine pool deck is a top choice. The stone may be matte or polished and comes in hues of beige, tan, and cream. Travertine is naturally porous, so the deck area will be slip-resistant because water is absorbed.
Keystone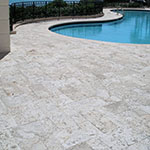 Keystone or coral stone is the perfect pick for a tropical pool area. The stone contains particles of shells, sand, and fossils and is naturally porous. These inclusions can make the stone somewhat gritty, giving it the feel of a beach, oasis. Keystone is non-slip, weather-resistant, and heat-resistant. Think of natural stone as an investment in your outdoor living areas. While stone is a premium option for pool decking, it holds up over time far better than the alternatives. Investing in natural stone pool decking makes financial sense, and once you see those beautiful pavers you'll fall in love with your new backyard pool oasis.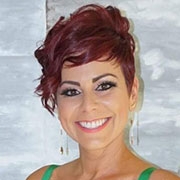 Latest posts by Suhail Toledo
(see all)






Summary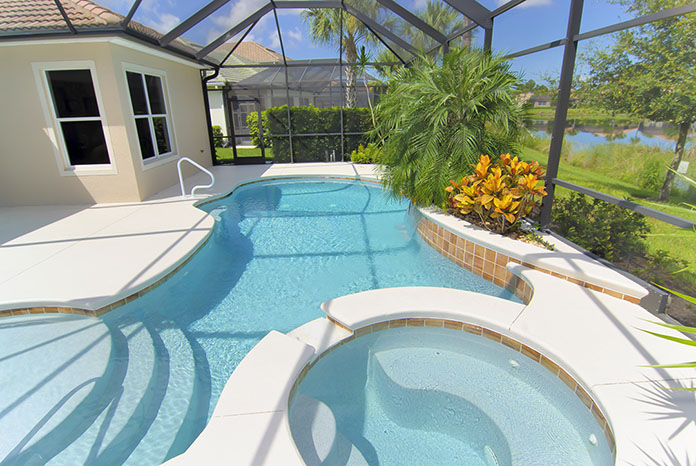 Article Name
The Best Natural Stones For Pool Decks
Description
An article describing the best types of pool deck pavers to use and the benefits they provide.
Author
Publisher Name
Elite Construction And Maintenance
Publisher Logo