What clients are saying...
The Elite Construction crew was on time and prepared for work. I have had experiences in the past where companies say they will be at my house at a specific time and they would arrive late or not at all. I was scared about this project because I thought that it was going to be extremely messy. I didn't want to have to look outside through my kitchen window and look at my pool area and entire backyard under construction. I also thought that it was going to be a long and grueling process. I just didn't want to deal with construction all together. Especially in the backyard because all that dust comes inside and that was going to drive me crazy.
Nothing of what happened was the way I had imaged. The staff was very cautious and mindful when working on my property. I mean lets face it, when there is construction it will always be messy but definitely not as much as I had originally anticipated. It was definitely tolerable. My pool deck is now completed and I am able to entertain more in my house. I no longer feel embarrassed to have friends and family over. My backyard has a sense of peace. Whereas before it was chaotic. And the biggest benefit is that my kids actually want to go outside. Overall our deck area has become our hangout which is what we wanted from the beginning since we bought our house.
I definitely recommend Elite Construction because the process was smoother than what I had expected, and the finished project was exactly as how we had imagined. Thank you for your patience in working with us especially me. I know it wasn't easy as I am very picky and OCD about certain things. I appreciate everything you did and look forward to possibly working on other projects in the future.
Thank you for our new addition to our dock in Key Largo. Your crew was AWESOME, we made a true connection upon their arrival. Your company has made this transition to exactly what we wanted a pleasant experience. What was most impressive was that the job was completed on time. It was a true pleasure working with you and we look froward to working with you in the future.
My experience with Elite constructions was exceptional. They exceeded my expectations in every way. I got in contact with them because I wanted to do my pavers in the backyard they were not only professional but were there to answer all my questions and concerns in a timely manner. They went above and beyond to make sure I knew how things were progressing at all times. I will definitely recommend them to anyone. Thank you Mr. Toledo and all your staff for the great work!
Sincerely,
I have been in or around the construction industry practically my whole life. In that time I have noticed one thing missing. That is "Integrity". I have had the honor of working with Elite Construction on several projects, and there is definitely no lack of Integrity! If your looking for a company that will make any project go smoothly?… Well you found it! I'm sure that after having your project completed by Elite – you will be write their next testimonial! I would say good luck, but with Elite you don't need it!!!
Elite Construction and Maintenance Group, LLC.
Serving Broward County, Miami-Dade County and the Upper Florida Keys
Phone: (954) 636-2255 • Fax: (954) 636-2259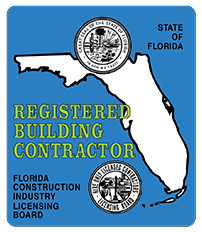 "We Strive to Provide You With Peace of Mind in Every Project We Do."