Aluminum Fencing You Can Be Proud Of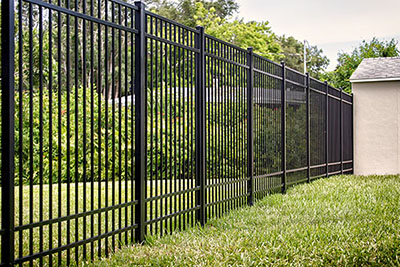 Are you planning on purchasing a gorgeous aluminum fence to install on your residential property, one you can be proud of?
Aluminum fences increase the security, value and prestige of your property without the hassle that goes with the care and maintenance of traditional wrought iron fencing.
Elite Construction and Maintenance Group has been providing the residents of Broward, Miami-Dade and the Upper Florida Keys extremely eye-catching, decorative aluminum fences for years. – We also provide fencing for industrial and commercial properties.
Our company offers dozens of styles, sizes and colors to give you just the right kind of aluminum fence that is perfect for your needs. Our most popular style of aluminum fencing is an elegantly designed smooth top fence which does not have exposed pickets, with a gate that can be made either arched or with a flat top.
We also install a pressed-point picket fence that is even across the top, which is our second most popular style. Fence heights usually vary from 4 to 6 feet depending on preference or HOA requirements, but can be made taller if need be. Colors are usually black or white but aluminum can be powder coated to any custom color desired.
Here at Elite Construction and Maintenance Group, we are serious about giving you the best quality and trouble free aluminum fencing installation your property needs. We provide our clients with only the highest quality and most durable materials for their fences.
Our aluminum driveway gates and decorative fences are made of durable materials that can last generations. We know it's very important to have a fence that can withstand the high-speed winds and stormy weather that we usually get here in South Florida. Aluminum is a weather resistant material that is very sturdy and lasts a very long time.
Wood is a beautiful fence material, but it's not known to last well outdoors. PVC fencing is more durable than wood but is still not as durable, tough and attractive as aluminum. So if you're in the market for a sturdy and eye-catching fence, then a decorative or aluminum fence is just what you need.
We have a team that will help design for you a long-lasting and beautiful fence that you and your family will be proud to own. To bring you security and peace of mind, we will work with you the moment you call us and install the aluminum fence of your liking that will perfectly fit all your needs.
We offer aluminum and decorative fencing in different styles. You may want to choose the fence that best represents you. It's imperative that the materials you choose are the ones you truly like since they will last for a very long time.
Your classy gate openings and fence (all maintenance-free) will definitely raise the value of your property and at the same time accentuate your outdoor living space.
Have Questions?
If you have any questions or need more information about aluminum fencing for your home, business or industrial property, call us today at (954) 636-2255 or book an appointment for a Free Consultation.
Elite Construction and Maintenance Group, LLC.
Serving Broward County, Miami-Dade County and the Upper Florida Keys
Phone: (954) 636-2255 • Fax: (954) 636-2259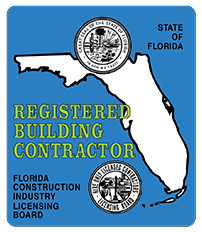 "We Strive to Provide You With Peace of Mind in Every Project We Do."