Beautify Your Home Naturally with a Wooden Deck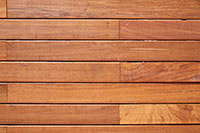 We have been using wooden decks for ages because it is the most beautiful and natural way to beautify your home. They provide you with a special space wherein to entertain friends and guests or to just relax.
Wood decking perfectly complements any landscape and they serve as a natural transition between your home and garden. We offer assorted wood materials including pressure treated Cedar and Pine. Both lumbers are naturally resistant to insect infestation and moisture.
We have several deck planning ideas and guides, and you can rely on our team of building experts for help when you're ready to get started.
Before we start creating your wood deck, our experienced builders will first consult with you to find out what your plans are, how much you plan to spend on the project, and if you've considered a wood deck alternative so that everything is taken into account beforehand. They will furnish you with suggestions that complement your own designs and will propose layouts to optimize your use of space, as well as give you the best information on what design features and materials to use.
In addition, they will also instruct you on the long term maintenance and seasonal care of your deck to protect the durability of the wood and to keep it looking new and fresh. If you've decided to get a new deck built for your property, give us a call and one of our deck installation experts will schedule a visit to survey your home.
Have Questions?
If you have any questions or need more information about a Wooden Deck for your home or property, call us today at (954) 636-2255 or book an appointment for a Free Consultation.
Elite Construction and Maintenance Group, LLC.
Serving Broward County, Miami-Dade County and the Upper Florida Keys
Phone: (954) 636-2255 • Fax: (954) 636-2259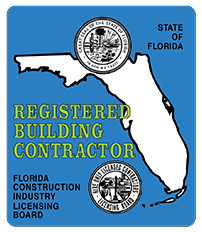 "We Strive to Provide You With Peace of Mind in Every Project We Do."