Choosing the Best Deck and the Right Contractor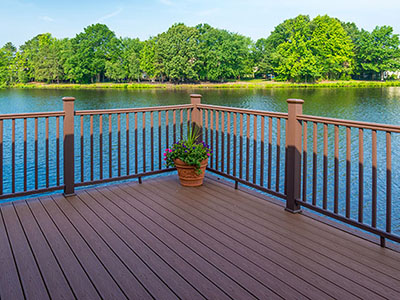 A lot of people use their backyards to entertain friends and guests. If you're one of these many people, then having a properly-designed and handsomely planned backyard deck is essential.
Your deck should be planned with accessibility and placement in mind and built with the best materials that will last a long time and also fit your budget.
Keep in mind that a strongly constructed and beautifully designed patio or deck will also substantially increase the value of your home.
If you don't have a deck and you're seriously thinking of building one, we can help you build a deck you can be proud of. You can rely on our highly-skilled and experienced residential deck builders who can make all of your backyard designs, plans, and visions become a reality.
We know how having you decide how your deck will look is essential since once the undertaking is accomplished, it will be you and your family/friends who'll be enjoying it.
We know it can be a bit intimidating to embark on a home remodeling project, but if you call us, we will help you plan methodically and practically. We will take into account all your desires and help you breeze through your project with as few snags as possible.
We will discuss your expectations, ideas, designs, and budget. Everything that concerns you concerns us. To make sure there will be no misunderstandings, once we agree on the options and materials to use, we will keep you posted of the progress every step of the way.
If your property is located on a hilly or rough terrain, the land may be at risk of sinking or flooding and may become muddy or soft when it rains. When working on the initial framework, it will take good engineering skills and thorough planning to design a deck that is able to withstand frequent rain. If you don't know how to go about this, you can sit down with our deck designer and discuss these issues with them, especially if you're on the verge of planning your initial design and build. This way you won't encounter any structural problems later down the road.
We also offer custom built ground-level decks, that are oftentimes mistaken for patios. Usually, ground-level decks are elevated a foot or less off the ground. Ground level decks are just right when you plan to install a deck around patio furniture or pools.
So if you love cooking, grilling or just want to relax outdoors, we can build you an elegantly designed outdoor space and make your dream a reality.
Our crew of builders are among the best deck contractors in South Florida with many years of experience building decks. We build the best products that with proper maintenance we guarantee to last generations.
Have Questions?
If you have any questions or need more information about aluminum fencing for your home, business or industrial property, call us today at (954) 636-2255 or book an appointment for a Free Consultation.
Elite Construction and Maintenance Group, LLC.
Serving Broward County, Miami-Dade County and the Upper Florida Keys
Phone: (954) 636-2255 • Fax: (954) 636-2259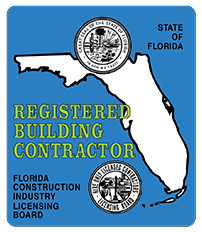 "We Strive to Provide You With Peace of Mind in Every Project We Do."