Turn Your Dreams of a More Spacious Home Into Reality With a Custom Home Addition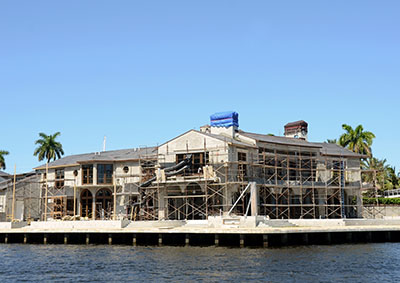 ​Many Florida homeowners have extra space on their property but they are stuck with a small home. Over time, with the addition of children you may need more space to spread out. Having small children that grow up to be teens in no time at all will make you think about increasing the space of your home. If you're looking to increase the size and value of your home, we can help you formulate a plan to create a new addition that fits perfectly with your existing home.
A home addition needs to blend in naturally with your existing home structure. Through our quality workmanship, all of that will come naturally. To make sure the new home addition is constructed on the appropriate area of your property, the first thing we need to determine is what kind of space you would like to add. Do you want another bedroom and bathroom, an extra garage, a guest house, or just need more living space?
Once that is known, we will then study your home and look for a natural area in which to add the space without compromising the appearance of your home. Besides looking great inside and outside, the new addition to your home should continue to flow with your home as well. The new addition should blend well on both the exterior and interior of your home and appear to be a natural part of your home.
If you're planning on building a new home or making an addition to your current home, call us for a free consultation. After reviewing your space, we will provide you with an estimate and come up with plans and designs so you can see what your home will look like after the addition. More square footage, dens, storage spaces, garages, bedrooms, bathrooms, and living rooms can be added to your home. We will discuss with you what your needs are and find ways to modify your home to generate the much-needed space.
Once we agree on the cost and the plans have been formulated, a timeline will be created where we carefully follow a schedule up to the time the project is completed. We will accommodate into the timeline any eventualities that may arise, but our main priority is to finish the job as quickly as possible.
Adding a new space to a home can be a very difficult task to undertake. If you want to schedule an appointment with our team of experts or if you want to learn more about home additions, call us today and turn your dreams into reality.
Have Questions?
If you have any questions or need more information about making additions to your home, call us today at (954) 636-2255 or book an appointment for a Free Consultation.
Elite Construction and Maintenance Group, LLC.
Serving Broward County, Miami-Dade County and the Upper Florida Keys
Phone: (954) 636-2255 • Fax: (954) 636-2259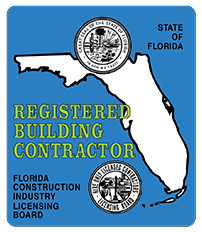 "We Strive to Provide You With Peace of Mind in Every Project We Do."