Dock Pilings Are Crucial to the Structural Integrity of Your Dock, Using Inferior Materials is Not an Option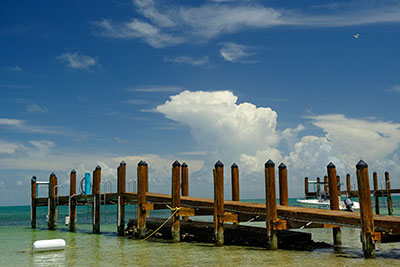 In the marine construction industry, one thing we pay very close attention to is dock pilings, since after all, the entire project hinges on the integrity of the structure, especially when the dock will carry excessive weight such as a boat lift. Using inferior materials is not an option when it comes to dock pilings. This means using wood pilings treated with rot-resilient chemicals, or opting for fiberglass pilings or other more durable piling materials such as steel reinforced concrete.
Setting up an obstacle that would shield the pilings from destructive elements is also a good idea. For this, we suggest the new wood pilings be wrapped before being submerged into the water.
For the pilings that you're currently using, we have things that can protect them as well. Pilings caps are effective in shielding dock pilings from the harmful effects of the sun. Besides their aesthetic purposes, piling caps can also block salt water and harsh UV rays that can speed up the deterioration of wood from above.
If your marine pilings have already been damaged and you're not sure how to go about repairing them, give us a call for a free estimate, we can either replace them or repair them for you.
Treated Wood Piling
The use of wood pilings goes beyond the docking industry as they are utilized for landscaping purposes, telephone poles, and many other applications. For salt-water immersion you'll find that the pilings we use have the industry standard of chromated copper arsenate (CCA) treatment at 2.5 pounds per cubic foot.
The pilings we use vary in sizes depending on the application and can be as tall as 60 feet.  We provide you with pilings that are consistent, straight and of the highest quality since we only use the best suppliers the industry has to offer.
Greenheart Wood Piling
Greenheart wood is a durable, dense, strong wood derived from the forests of South America. It is well-suited for marine purposes and other extreme applications since it is naturally resistant to wood rot and marine wood boring organisms. Also, Greenheart pilings are 4 times stronger than treated fir or pine wood pilings. In fact, Greenheart pilings are so resistant that they don't require any chemical treatment to protect them from damage, decay and rot. When they're used, it can take decades before they begin to show negligible structural weaknesses.
Fiberglass Piling
Hurricane Matthew was one of the worst hurricanes in modern times that ravaged the East Coast of Florida. The hurricane destroyed or damaged thousands of docks. It was wood pilings in docks that suffered the most damage. A lot of the pilings disguised internal weaknesses from marine organisms and/or rot damage, and when the hurricane storm surge raised water levels, entire dock structures were ripped out. 
The hurricane also proved that fiberglass pilings where far more durable than the standard wood pilings, seeing that very few of these pilings got damaged by the storm. Fiberglass pilings are very tough, can last for decades and are immune to rust, crumble and rot. It's also the reason, in the short-term, they cost more than wood pilings. 
Some fiberglass decking materials are 30 years old and still have not shown any sign of degradation. This is why more people are choosing non-wood pilings like fiberglass that can last a generation or more.
Piling Protection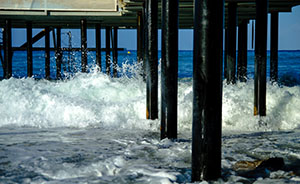 ​Avoid the premature replacement of your dock or pilings by investing on piling protection.  When you increase the lifespan of your pilings, you can save a significant amount of money in replacement costs. The best way to maximize the protection of your pilings, is to treat them before they are submerged in the water.
A PVC coating called DuroSleeve or Pile Sleeve is the best pole protecting material available. While the pole is still at the lumber yard, it is heat-shrunk onto the poles. This type of protection is practically impenetrable and will guarantee long lasting results. This PVC coating virtually envelops the entire piling and organisms and other destructive elements cannot penetrate the PVC to get into the wood.
Do you already see some damage to your piling? We can stop it quick with a black vinyl sheeting called pile wrap that's wrapped around manually and bonded to cleaned poles. Installing pile wrap in a correct and professional way will safeguard your piling from erosion damage and wood-boring organisms.
If you see substantial damage but don't want to spend a lot of money replacing your pilings, another process we recommend to save your pilings is called SnapJacket. This involves encasing the piling with 2 pieces of hard plastic and locking them together, concrete is then poured within the form. The plastic encasement ensures the lifespan of the piling will last a long time. For increased structural stability, the concrete will need to fill areas that have been eroded.
If you don't know what type of shape your pilings are in, give us a call and we will give you our expert opinion of what is the best way to go about repairing or replacing your pilings.
Piling Caps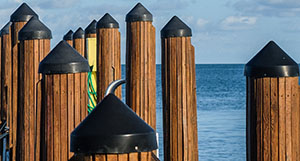 You may not think about the weather and the sun doing too much damage to your pilings, but they sure can weaken them considerably. Piling caps can shield them from rain water, ocean spray, and UV rays and also prevent birds from roosting on your pilings.
We offer piling caps that are sold in different sizes, materials, and shapes, including flat, conical, square or round. Our piling caps are dimensionally consistent, extremely strong, and guaranteed to last. These piling caps are an attractive and smart way to extend the life of and avoid prematurely replacing your pilings.
Have Questions?
If you have any questions or need more information about installing new dock pilings at your home or commercial property, call us today at (954) 636-2255 or book an appointment for a Free Consultation.
Elite Construction and Maintenance Group, LLC.
Serving Broward County, Miami-Dade County and the Upper Florida Keys
Phone: (954) 636-2255 • Fax: (954) 636-2259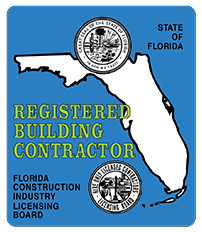 "We Strive to Provide You With Peace of Mind in Every Project We Do."