If You Build the Right Boat Dock, It'll Payoff for Many Years to Come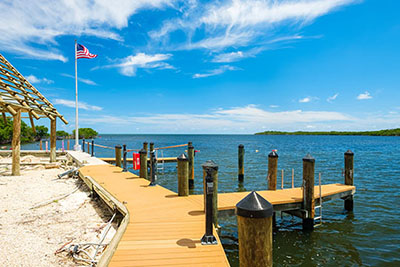 If you're looking for a dependable company in the marine construction industry, you can count on Elite Construction & Maintenance Group.
We can construct new docks made from wood, composite, concrete, or any combination of these materials.
TREX is one of the best and longest lasting composite decking material that we carry and is widely used for deck surfaces and walkways. It is made out of recycled materials, it's extremely tough, and it's the best docking material for the extreme weather conditions we experience here in South Florida.
Our wood docks are usually made from Brazilian Walnut, an extremely dense hardwood, or high quality marine pine wood (IPE), but also can be built with a custom wood selection according to client preference.
Boat Dock Designs, Construction and Building
Most of the time, boat docks are constructed much the same way as traditional decks. There is very little difference between them in terms of decking, weight distribution, joists and beams. However, there is usually differences pertaining to the dock's placement in that actually a part of it will be submerged underwater.
In the same way you do deck construction, before you embark on a dock building project, you should have an idea on how it will be used. Aside from simple boat mooring, some people will use docks for other purposes as well. You should think about other possible uses for your dock and integrate them into your plan.
Here are some things to consider:
Will the dock be fully exposed to sunlight? If yes, there is a chance the dock will get hot during the day and you should think about how to avoid burning your feet. Choosing light-colored decking materials will reduce heat on the dock. Building a canopy or awning is also an excellent idea to create shade and provide protection when it rains.
Will you be fishing on the dock? If you plan to be fishing on the dock in the near future, you may want to construct storage containers or a built-in bench on the dock to sit and relax. We can also install a variety of dock fishing accessories including rod holders and fish cleaning tables with canopies and running water.
Will you be swimming off the dock? Think about locations to add swimming ladders or steps that will allow an easy way to exit the water.
Will you be putting furniture on the dock? You may need to add some width to the dock to accommodate these additions.
Will the dock be built in shallow water? You may need to add a safety railing in your design so that if anyone who falls or slips near the edge of the dock will be prevented from falling into the water.
Determining the Height of the Dock
There is a disadvantage to docks that are located too high above the water since they make it a bit hard to access the boat. The best thing is to design the bottom of the dock beams in such a way that they're a few inches above the maximum waterline. Keep in mind that water levels fluctuate with tides and moon phases which is why it's important to use the highest level possible as your guide when you design the height of the dock.
Dock Pilings
​Dock pilings are the structural backbone of the dock and must be installed deep into the ground to provide strength and stability for the dock. Pilings are usually constructed with treated wood posts sunken into the ocean bed.
Fiberglass pilings and concrete pilings are other options that may cost a bit more but will surely last longer than the typical wood piling.
Framing
Once we have set all the outer pilings in place, then we begin to create a frame to the shape and dimensions that fit your specifications. Once the basic frame is completed, shoreline support posts can now be set up. Usually we tend to wait to set up these posts as the frame can increase stability and also provide more accurate measurements than those taken from the outer posts. Once the framing is complete then the decking boards can be installed.
Selecting Decking Material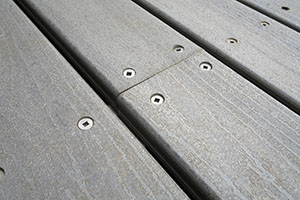 Same as a traditional deck, there are lots of materials to choose from to cover the dock. In recent years, because of potential performance problems, more people who in the past used to build with pressure treated wood have tried using other materials.
While wood that's been pressure treated is by far the cheapest dock planking option, it is very susceptible to splitting, warping and wood rot, more so in the humid climate like we have here in South Florida. Paint and stain applied to wood docks can add protection and extend the life of wood docks but can also chip and peel which will require maintenance to sand down and re apply new paint.
These issues may impact the look you want. Because of that and other reasons, both homeowners and contractors have been moving away from traditional pressure treated wood dock planking.
One better option for your decking material would be modified wood, which is a type of wood that's made of water resistant and very durable material, that doesn't heat up under the sun and does not require staining. It is real wood so it has the natural look that can be aesthetically pleasing to people. Modified wood is made through a process that makes it superior to pressure treated wood in strength and reliability. Its durability can actually compare to the strongest tropical hardwoods. As a material for boat docks, modified wood is one the best options in the boat docking industry.
We recommend using composite decking for docks instead of natural wood. Unlike wood, composite decking is resistant to moisture, which eliminates the issues of warping and wood rot. However, composite decking also has certain disadvantages. Composite docks will bring the cost of materials up, but the fact that the amount of maintenance required by wood decking is virtually eliminated, it is more cost effective to use composite decking in the long run.
Also, depending on which composite decking material you choose, it may become hotter than wood decking when exposed to the sun. There have been recent advances in the building process of composite decking that can eliminate this issue. Composite decking is now being made with "cool" materials that can absorb less heat from the sun. Composite docks come in many colors and can also have the beautiful "grain" look of natural wood.
We also recommend steel reinforced concrete for dock construction. Although it is the most expensive, it is by far the strongest and most durable type of dock you can have. Concrete docks can support much more weight and allow the addition of boat lifts or davits to store a boat out of the water. Concrete docks are usually built for commercial properties but can also be built for homeowners that want a long lasting, low maintenance dock.
We can also build docks using any combination of these materials mentioned. You may want a concrete dock section for a boat or jet ski lift, along with a pier style dock extending out to swim or go fishing on. The possibilities are endless. We can build anything you can dream of being limited only by local or state zoning restrictions.
Floating Docks
There are many different kinds of dock designs. Many of the docks used today work on a flotation system that adjust automatically with changing water levels caused by tides. The decking is built above flotation devices which slide up and down the dock pilings when the tide goes up or down. For a private or small setting, floating systems can be practical although they can also be large enough to accommodate an entire marina.
The greatest advantage to owning a floating dock is that your boat will always be at the perfect height for loading or unloading. You won't have to worry about large differences in height to climb up into or jump down off of your boat.
Dock Shape
Most boat slips you see on docks, whether they're in commercial or residential spaces, have a rectangular shape. Although it is the norm, you don't have to be limited to a rectangular-shaped boat slip. We can build a dock with a custom shape that gives the boat and/or property a more refreshing look. Not only could a custom shape look a whole lot better, it might also provide greater access points to the boat, patio, pool, or other areas of your home. Designs like this certainly enhance the function and aesthetic appeal of your boat and property.
Built-in Seating
One extremely popular element in dock designing is to build seating directly onto the dock. Modified wood or composite boards are usually used for building dock benches. This type of design will do away with the need to purchase extra furniture for seating which would only add to the cost of your project, and most likely be exposed to the harsh waterfront elements that would eventually require patio furniture to be replaced prematurely.
Building a dock on your waterfront property will definitely make it more useful and also increase the value of the property. Take your time thinking about the materials and features you need and the functionality of the dock. In this way, you can optimize your investment and be satisfied with a dock you can enjoy for many years to come.
Have Questions?
If you have any questions or need more information about Boat Docks for you property, call us today at (954) 636-2255 or book an appointment for a Free Consultation.
Elite Construction and Maintenance Group, LLC.
Serving Broward County, Miami-Dade County and the Upper Florida Keys
Phone: (954) 636-2255 • Fax: (954) 636-2259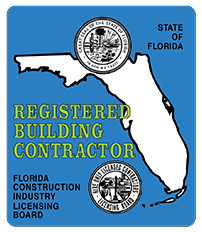 "We Strive to Provide You With Peace of Mind in Every Project We Do."