Make Your Commercial Space Exceptional And Watch Productivity Soar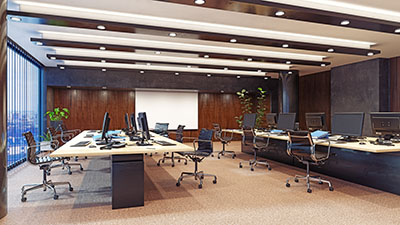 ​​We know how important right timing can be when embarking on a new business or expanding an established business. If you are planning to start a new building of your own or even if you're leasing a space, we have renovation or build-out services that can perfectly meet your requirements.
Our most important feature is our efficiency in meeting tight deadlines, while keeping a close eye on quality control and monitoring costs. Our ability to maintain a clean job site helps guarantee the safety and optimum productivity of our clients and staff.
Naturally, every enterprise will want to work with a company that completes their venture on time, within budget, and operates with extreme professionalism regardless if the project is a basic remodel, a significant renovation, or new construction. For these reasons we are dedicated to fulfill to your most demanding requirements.
Our vast knowledge and experience with these types of projects have given us the expertise to provide you with valuable assistance in planning and execution. We have gained this unique ability through years of working with association committees, mall representatives and management companies. We have served the everyday needs of residents and office personnel and have smoothly adapted to all types of unconventional working conditions.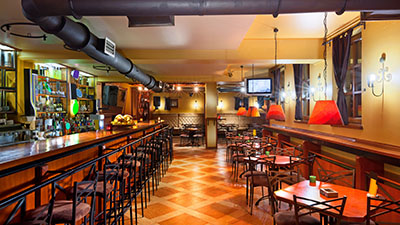 ​Our business clients can testify to our professional expertise, our focus on details, and our disposition to complete remodeling and build-out projects with time-crucial deadlines. We know how important it is for you to open your business as quickly as possible. Therefore, during construction we are very strict in maintaining or even being ahead of schedule. When your project is finished, you are guaranteed to have a new establishment that will attract and welcome new customers, compelling them to frequent your business more often.
In regard to tenant build-outs or build-outs of new commercial space, we advise potential clients to start arranging the build-out when searching for a new space. This will help direct our time and effort and thus facilitate the build-out process. In the case of a rented space, it's essential to take into account certain vital issues, since the cost, extent and quality of a build-out should all be included when negotiating with the landlord. These issues include:
Knowing how much the landlord will negotiate favorable terms, especially when the improvements add to the value of the property or bring the space up to code.
Over-building. Don't go beyond your budget when planning your build-since you might be moving locations in the future.
Under-building.

 

This is very important especially when you plan to lease for more than a year.

 

Make sure that your build-out is just right for the time you will be leasing it.
See to it that your landlord is satisfied with your leasehold improvements before you sign the lease. It's much better if the improvements are listed in your lease.
Talk to the local building inspectors about your plans to make sure they adhere to the zoning restrictions and building code (of course we can do this for you).
When we work with you, our number one priority of is to see to it that the project precisely mirrors your needs and desires. Modesty aside, our ability to accomplish the vision of our clients at varying degrees, from clients who only have an idea to clients who have completed designs, is an achievement few in the industry can boast of.
The considerable experience that our team of builders, architects and contractors carry in the areas of commercial construction, make them knowledgeable of the regulations that all buildings are required to meet. Our staff will make sure that every area of your building complies with all the necessary local and state codes.
Have Questions?
If you have any questions or need more information about commercial construction build-outs for your business or industrial property, call us today at (954) 636-2255 or book an appointment for a Free Consultation.
Elite Construction and Maintenance Group, LLC.
Serving Broward County, Miami-Dade County and the Upper Florida Keys
Phone: (954) 636-2255 • Fax: (954) 636-2259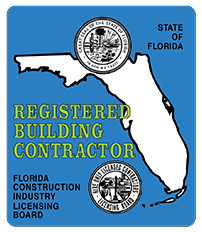 "We Strive to Provide You With Peace of Mind in Every Project We Do."