Composite Decks – Helping Protect the Environment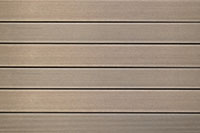 Although they are aesthetically pleasing, traditional wood decks are prone to molding, rotting and splitting over time. To avoid these hassles and if you don't want to use PVC decking, we recommend composite decks that are made of both plastic and wood.
The wood could be anything from wood fiber, wood chips or sawdust. Composite decks are usually made up of biodegradable or recycled materials and thus when you use these types of decks you will be helping protect of the environment.
Composite decks go through two main processes before they are made. The extrusion process is one and is a forming process that mixes raw materials, which are then pushed through an opening and solidified to create a board that generally keeps a consistent shape and size.
Compression molding is another process used to create composite decking. It mixes and places the combined molten materials onto a wood grain mold where it is compressed under extreme pressure and heat that causes the materials to physically bond together.
Composite decks are mostly stain resistant, but if something were to spill on it, it's important to clean the deck immediately. The stains can easily be cleaned using a cleaning product or simply with water and soap. We suggest hosing down your composite deck or sweeping it from time to time to maintain its integrity.
You can give your deck a thorough cleaning once or two times a year, scrubbing it with water and soap to make it look new again. We carry the most beautiful and high quality composite decks to give you the deck you've always dreamed of.
If you're looking for deck contractor to build you a wood-looking and more durable alternative to replace your deck, contact us for a free consultation and we will give your backyard the look you've always wanted.
Have Questions?
If you have any questions or need more information about a Composite Deck for your home or property, call us today at (954) 636-2255 or book an appointment for a Free Consultation.
Elite Construction and Maintenance Group, LLC.
Serving Broward County, Miami-Dade County and the Upper Florida Keys
Phone: (954) 636-2255 • Fax: (954) 636-2259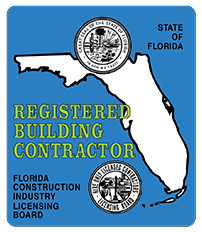 "We Strive to Provide You With Peace of Mind in Every Project We Do."