Driveway Brick Pavers and More…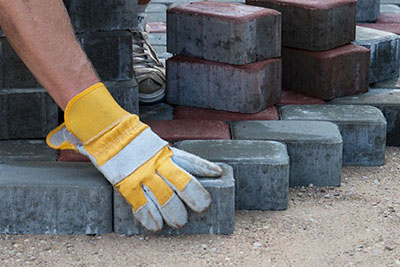 Have you decided on converting your front or back yard into a viable, eye-catching social gathering space? Fancy yourself grilling in style and hosting exciting patio or pool parties?
You can turn your Fort Lauderdale property into the envy of the neighborhood by adding outdoor dining areas, posh exclusive walkways, or a gorgeous patio.
We can build the outdoor space of your dreams, where you can entertain people or just relax after a long work week. We offer customized outdoor décor designs made from a wide range of materials. Another major advantage to adding a paver patio, pool deck, or driveway to your South Florida home, is that doing so will increase the value of your property.
Our veteran and highly skilled team will provide you with exceptional paver installation work that we know you'll be satisfied with. We guarantee outstanding results that you can afford without any hassles or hidden charges. This is just how we do business.
Pool Deck Pavers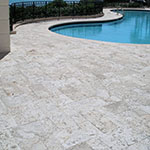 There's nothing more soothing than to go for a swim in your own pool under the blazing heat of the South Florida sun. And if you're not in the mood to swim you can simply sit poolside and relax or catch a tan. You can choose from a wide range of designs for walls and decks as well as stone and brick paver materials. Whatever project you have for us, you can expect the highest quality pool deck paver design and quick installation with attention to detail. We guarantee our well-timed and dependable service that is unmatched in the paver industry.
Driveway Pavers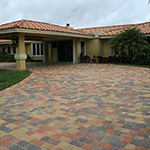 Whether building a driveway made out of stone, brick or marble, the result will be the same, your house will feel more like a mansion and less like a home. The utter beauty of driveway pavers will convert your property's landscape into the home of your dreams. Our highly skilled South Florida brick paver installers have years of experience in all areas of design and installation required to build a strong, high quality, level driveway that will last for decades. You can choose from a wide range of colors, materials, and designs that will best fit the way you envision your home to look and to also fit your budget.
Stone Pavers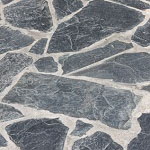 Enriching your property with the beauty of stone paving is a stylish way to make your property stand out. There is a trove of options when it comes to stone pavers including travertine, marble, granite, and keystone pavers. We can construct patios, walkways, and driveways made from interlocking stones that will give your home a unique and distinctive look and will surely increase the value of you property. We also specialize in complimenting our paver installations with PVC fencing or driveway gates.
Improving and enhancing the exterior space of your South Florida home is one of our greatest specialties. You'll also be happy to know that we guarantee total satisfaction of our products and services as well our extremely competitive prices.
Have Questions?
If you have any questions or need more information about the different stone paving designs and styles we offer, call us today at (954) 636-2255 or book an appointment for a Free Consultation. 
Elite Construction and Maintenance Group, LLC.
Serving Broward County, Miami-Dade County and the Upper Florida Keys
Phone: (954) 636-2255 • Fax: (954) 636-2259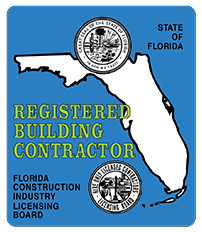 "We Strive to Provide You With Peace of Mind in Every Project We Do."