Don't Order a Cookie Cutter Home When You Can Instead Have One Built the Way You Want It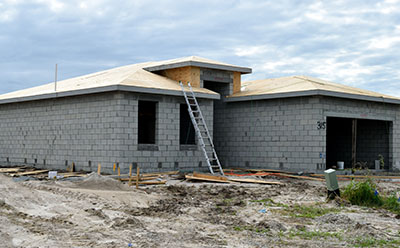 We provide all kinds of residential construction services to our clients in South Florida. These services also include construction management and consulting services to complement the construction project.
In addition, we also implement pre-construction services that include budgeting and estimating, engineering, surveying, permitting, architecture and other related services.  We can also coordinate with the architects and designers of your choice or we can supply our own architects and designers to construct a fresh, well-built, and beautiful new home for you.
Initially, to be completely aware of your specific wants, needs, and desires, the process will start with a thorough discussion of your plans. You can select from all kinds of custom cabinetry, millwork, architectural detailing and special finishes available for the interior and also select from different designs for your new patio, paver driveway, and landscaping. From dream to the realization of your new home, our highly experienced staff will be communicating with you every step of the way to make sure your project meets even the tiniest detail of your specifications. 
Once we know what your needs and desires are, we will then execute the design phase. If our initial plan meets your expectations, we will then come up with and offer you an all-encompassing project scheme that includes labor and material cost estimates. This detailed scheme will be subject to your approval and will also include basic architectural drawings.
In each step of the process, you will have our full attention in whatever concerns or questions you may have. We guarantee that every phase of the construction conforms to the strictest quality standards and design specifications. We will sit with you to review all project costs and see to it that our work will be on schedule and accomplished on a timely basis. From beginning to finishing a new project, our staff will take into account all the details of the project and manage our time to complete the project swiftly and of course, you will also be furnished with a project schedule.
When construction is completed, we will walk you through the project so that you may inspect the work. We will supply to you all the manufacturer guarantees and warranties on materials and systems that were utilized in the construction, then walk through and teach you how to operate all the appliances and systems on the project. We have the utmost dedication to client satisfaction from conception to realization.
Have Questions?
If you have any questions or need more information about new home construction, call us today at (954) 636-2255 or book an appointment for a Free Consultation.
Elite Construction and Maintenance Group, LLC.
Serving Broward County, Miami-Dade County and the Upper Florida Keys
Phone: (954) 636-2255 • Fax: (954) 636-2259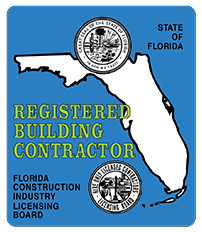 "We Strive to Provide You With Peace of Mind in Every Project We Do."