It's Time For You to Have the Perfect Bathroom, Just the Way You Want It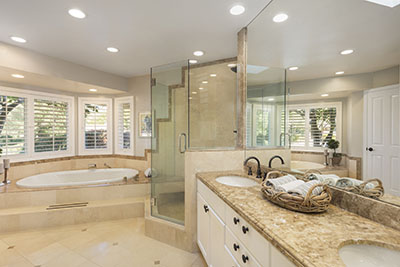 The bathroom of today is often built with elegance and style in mind. Now more than ever people are having their bathrooms completely overhauled to increase property value and beautify their home.
We at Elite Construction & Maintenance Group are licensed to tackle any aspect of bathroom remodeling including plumbing, electrical, floor plans, and moving walls, fixtures, or utilities to expand your storage space and floor area. Depending on your budget, we can renovate or upgrade your bathrooms whichever way that fits your desires.
Bathrooms are an integral part of your home where you shower, get ready for work, or just relax and take a hot bath after a long stressful day. We realize how important it is for you to feel comfortable in your own bathroom. Therefore we strive to provide you with the best of the best, five-star remodeling and renovation services, guaranteed.
Upon scheduling a free consultation with us, we will sit down with you to discuss your needs and wants then come up with a price we can both agree upon. Then we will schedule our expert crew to immediately come in and begin upgrading your space. As we work we will be at your beck and call every step of the way to update you about what's going on and see if you have any concerns or suggestions to make sure that you get the bathroom that perfectly meets your expectations.
What sort of bathroom remodeling work do we do?
The task of remodeling a bathroom is often a bit complicated since you have to deal with things like plumbing, toilets, sinks, showers and tubs. We do any and all kinds of renovation including but not limited to:
   

Total bathroom overhaul and remodeling

   

Bathtub/Shower renovation or replacement

   

Lighting and electrical

   

Toilet replacements

   

Sink installations

   

Vanities and cabinetry

   

Drywall & Painting

   

Tile work

     
Remodeling bathrooms is perhaps the home improvement undertaking that's done most often because it's one of the more basic ways to add appeal and value to your home. When we do bathroom remodeling projects, no job is too big or too small for us to handle. Our highly skilled and experienced team can advise you on the different bathroom accessories and other remodeling options that we offer so that you have the perfect bathroom just the way you want it.
Whether it's something minor that you need like installing a sink, or something major like constructing a completely new bathroom, we will provide you with the best service we can offer. Contact us today to schedule a free consultation so we can discuss your plans and start building the bathroom you've always wanted.
Have Questions?
If you have any questions or need more information about bathroom remodeling for your home or business, call us today at (954) 636-2255 or book an appointment for a Free Consultation.
Elite Construction and Maintenance Group, LLC.
Serving Broward County, Miami-Dade County and the Upper Florida Keys
Phone: (954) 636-2255 • Fax: (954) 636-2259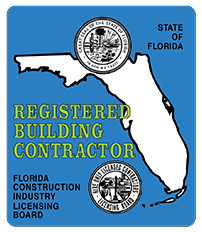 "We Strive to Provide You With Peace of Mind in Every Project We Do."