Driveway Gates are Aesthetically Appealing and Provide Privacy but More Importantly, They Boost Safety & Security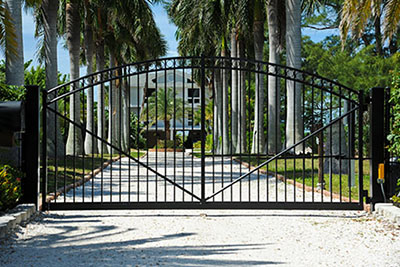 It's important to have a driveway gate that can provide your home with privacy and more importantly, safety. The safety of your property is significantly improved when you have a highly effective security gate installed on your property. Security gates usually come with a number of accessories such as locking mechanisms, video monitoring and electronic control that will make you feel even safer.
Don't gamble with the security of your family and don't settle for just anything when it comes to buying a security gate for your home.
If you want the best security for your family and at the same time provide functionality to your landscape and increase the value of your home, then you should give us a call for a free estimate to install a beautiful driveway gate at your property.
We give you a wide range of options to choose from and we can also custom build the driveway gate of your desire. We build and install entrance and driveway gates that will compliment your home, fit your tastes, boost the value of your property, and improve safety and security.
These gates are available in any size and can be constructed with many different materials. Although usually made from steel, security gates can also be manufactured from aluminum, iron, or wood and come in different shapes and designs. You can even request for them to be custom ornamented and add in accessories with high speed functioning and automation systems. We can also build custom gates around backyard decks or pools.
Having a beautiful driveway gate can also significantly increase the value of your property. If you want a gate that has strength, style, and is impervious to all kinds of weather, we recommend the highly popular wrought-iron gate, which can last a lifetime and is also quite affordable.
Steel gates are another terrific option when considering to install a driveway gate. Once you realize how very useful and practical steel gates can be, you'll be wondering why you didn't get one sooner. Steel gates look modern and are very resilient to the harsh South Florida elements which allow them to last a long time. Steel gates are easy to operate, very durable, and are hard to penetrate which makes them ideal for security gating purposes. For business or home owners, steel gates are a wise and economical choice.
We guarantee our quality workmanship and only use the best materials available when constructing a driveway or entrance way gate. To learn more about security gates or the different kinds of gates we provide, call us today to talk to our veteran team. We're more than happy to furnish you with information about our commercial and residential gates and provide you with a free estimate.
Have Questions?
If you have any questions or need more information about driveway gates for your home, business or industrial property, call us today at (954) 636-2255 or book an appointment for a Free Consultation.
Elite Construction and Maintenance Group, LLC.
Serving Broward County, Miami-Dade County and the Upper Florida Keys
Phone: (954) 636-2255 • Fax: (954) 636-2259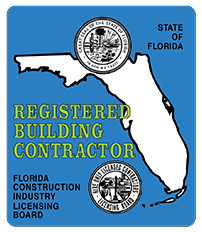 "We Strive to Provide You With Peace of Mind in Every Project We Do."