PVC/Vinyl Fences – The Material of Choice for Privacy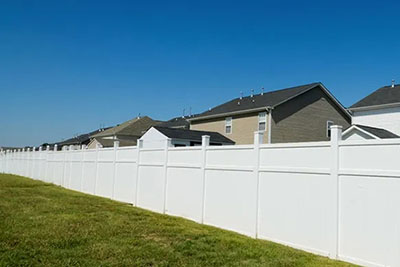 To avoid the ongoing maintenance costs that a wood fence requires, a lot of homeowners have recently opted for the decorative and ornate appeal of fencing made of vinyl materials.
It's inexpensive, durable, and attractive which makes it a very practical solution for large spaces where privacy and safety is a must. Vinyl is the material of choice for privacy fencing due to the fact that it is a solid panel which people cannot see through unlike a chain link fence.
Initially, vinyl fencing was manufactured from the PVC (white polyvinyl chloride) pipes that we're all familiar with. But today, in manufacturing a material to be used for fencing purposes, the process can be a bit different.
Manufacturing vinyl fencing requires a careful process to bring about a quality product. A properly manufactured PVC fence is basically made of the same materials as vinyl siding and windows, however, the PVC fence is much more durable and has no problem withstanding harsh climates.
Some of the Advantages of Vinyl Fences
PVC fencing is stronger and more flexible than solid hardwood fencing. It's five times stronger in terms of tensile strength than hardwood.
Another huge advantage of PVC/vinyl fencing is that it is completely waterproof, which means you don't have to worry about your fence warping or rotting. Once your fence is installed, you don't ever have to worry about maintenance, aside from occasionally cleaning it with a hose every once in a while.
As a privacy fence, installing a vinyl fence has been a very popular choice for South Florida homeowners. The zero-maintenance, toughness and versatility of PVC has made it the material of choice because it doesn't disintegrate in heavy rainfall nor wither away under the sun.
PVC fencing can be made with decorative designs to give you a beautiful, low-maintenance appearance to your home or business establishment.
We guarantee that the products we use for PVC fencing are very durable and safe to use and also guarantee the quality craftsmanship of our fence installations.
If you're in the market for a PVC or vinyl fence to surround your residence, industrial facility or business establishment, give us a call for a free estimate and learn about what we can offer.
Have Questions?
If you have any questions or need more information about PVC/Vinyl fencing for your home, business or industrial property, call us today at (954) 636-2255 or book an appointment for a Free Consultation.
Elite Construction and Maintenance Group, LLC.
Serving Broward County, Miami-Dade County and the Upper Florida Keys
Phone: (954) 636-2255 • Fax: (954) 636-2259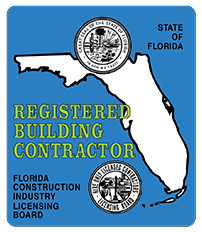 "We Strive to Provide You With Peace of Mind in Every Project We Do."