Before & After Photos – Residential















family-room-before-after-R1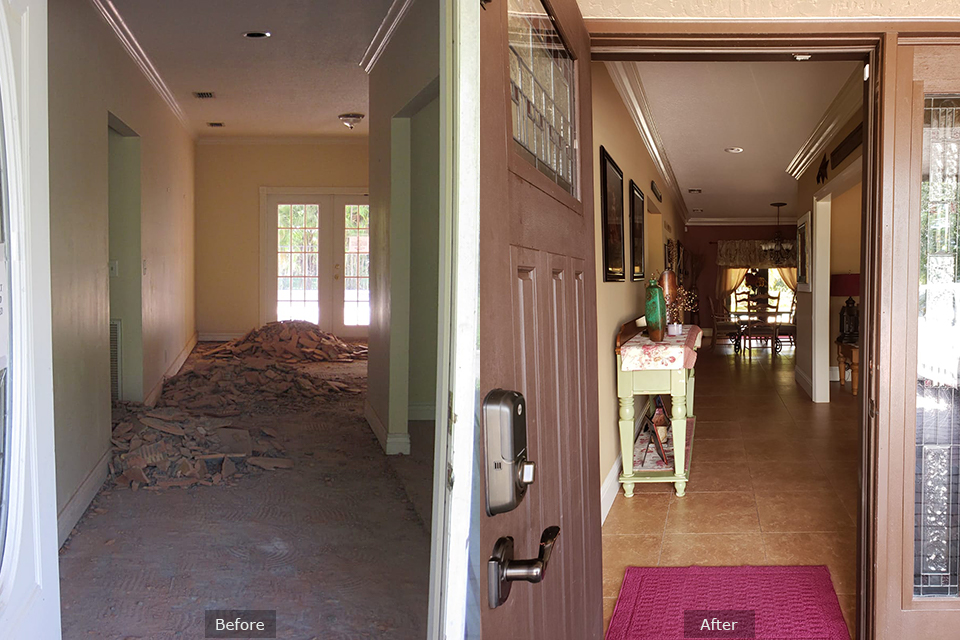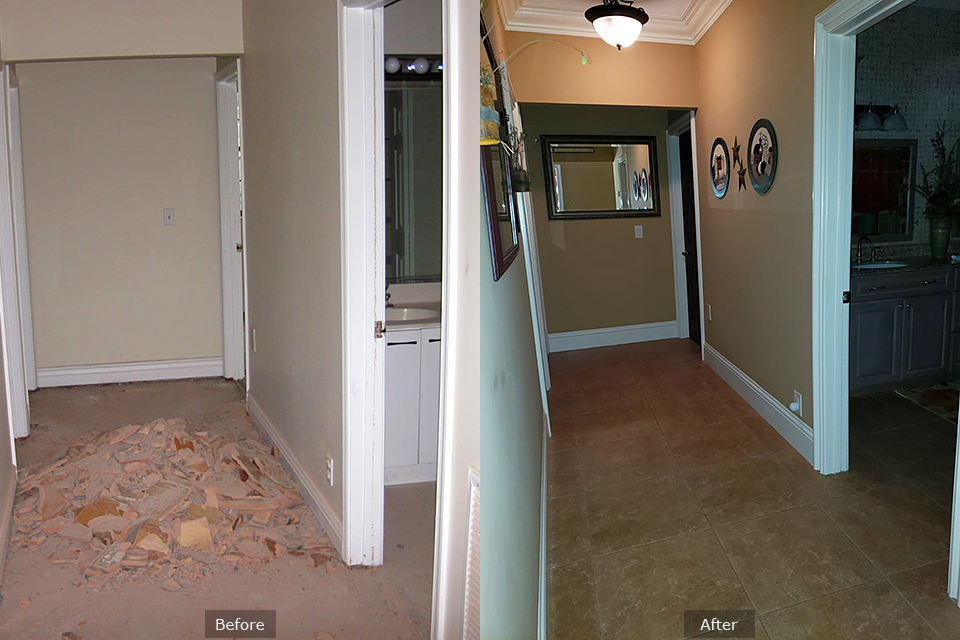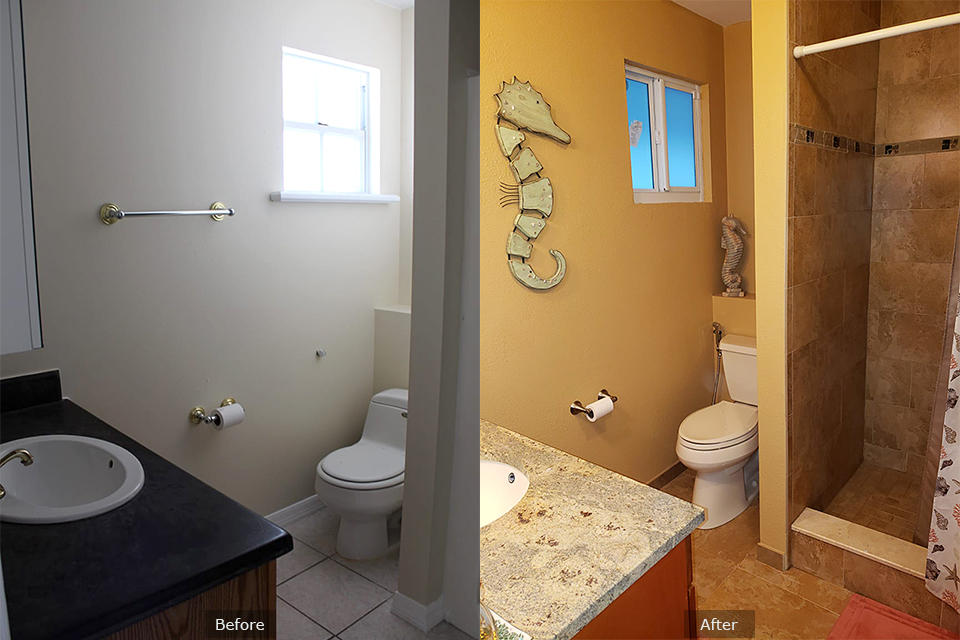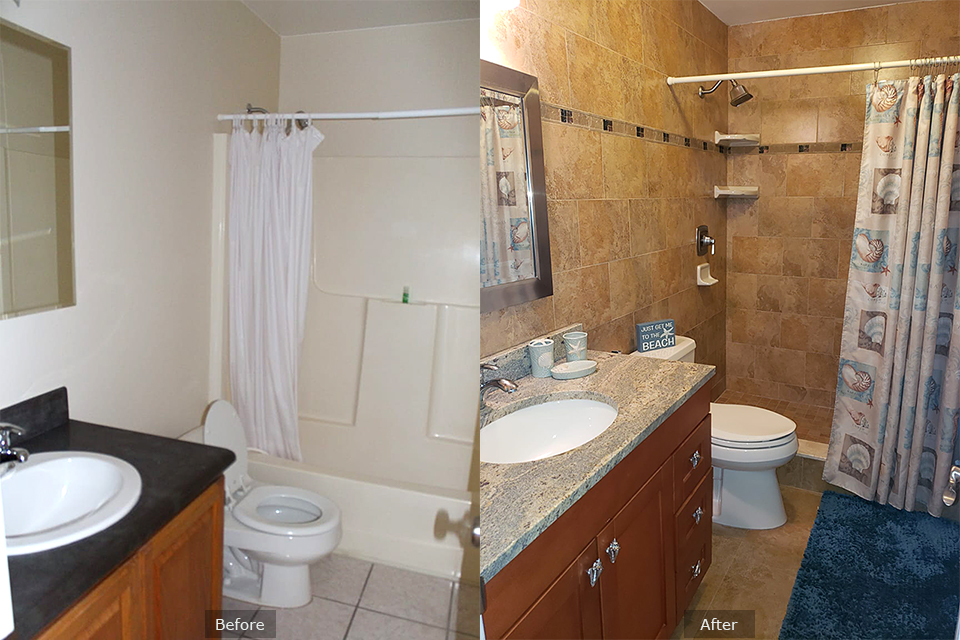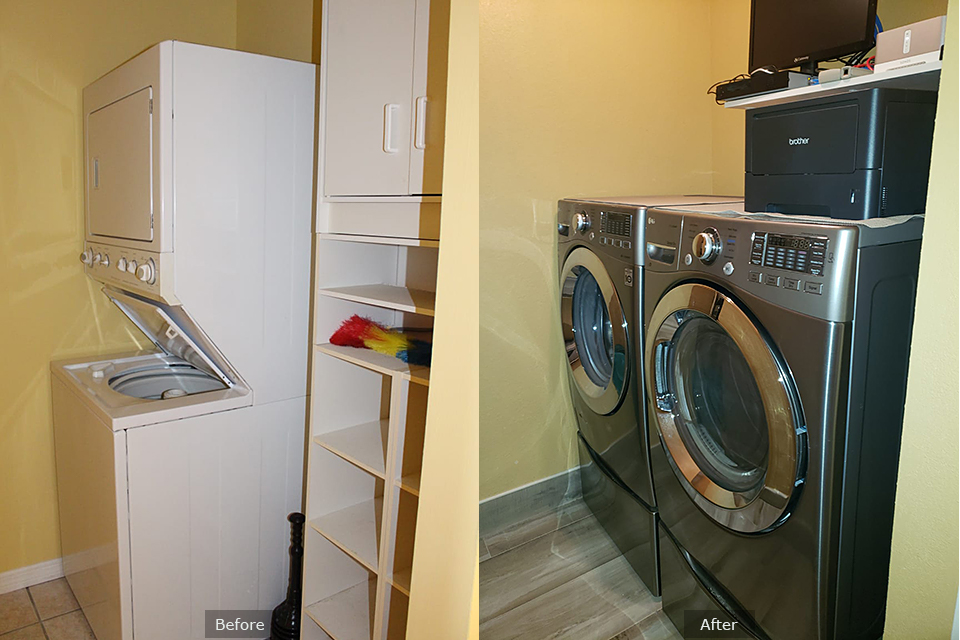 Mold Remediation – Residential
Elite Construction & Maintenance Group, LLC. was approved by a property management company to mold remediate and renovate over 30 units in a condominium community.  It comes at no surprise that due to very aggressive weather here in South Florida that flooding occurs and it occurs very frequently. 
This is an example of one unit that we did the mold remediation on and completely renovated once the remediation was complete.  This particular unit was destroyed by the flood and needed immediate restoration.  As you can see from the pictures.  New kitchen was installed as well as bathroom vanities and laminate wood flooring in the bedrooms. 
No job is too big or small for Elite Construction.  You can always count on us to provide peace of mind in every project that we do.
Before & After Photos – Commercial












Redline Athletics – Commercial Build-Out
Elite Construction & Maintenance Group, LLC. was approached by a franchisee that was interested in having an interior renovation of a warehouse into an athletic facility. This was not just any athletic facility. This facility had requirements of specific guidelines and specs provided by the franchise.
Prior to our demolition this space was used as an office. As you can see from the pictures, the walls were demolished and reconstructed. Floors were laid out with the proper athletic flooring for the athletes. Air-conditioning ducts were set in place and painted to match the rest of the color scheme of the facility. Glass walls and doors were installed so spectators can properly see others train.
Testimonials are always the best recommendations any business owner can receive. Read below this customer's review.
"ECM completed a 8300sqft buildout for my new business. I didn't have to worry about the permits or inspections, they handled everything. They were detail oriented and helped my finished product become an Elite Youth Sports Performance Facility. I highly recommend them."
Joseph Virginio
Before & After Photos – Marine


Elite Construction and Maintenance Group, LLC.
Serving Broward County, Miami-Dade County and the Upper Florida Keys
Phone: (954) 636-2255 • Fax: (954) 636-2259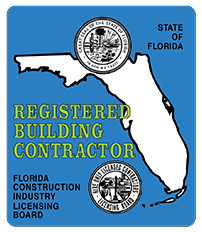 "We Strive to Provide You With Peace of Mind in Every Project We Do."